Keynote Speaker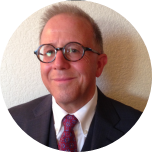 Prof. Lonny Simonian

California Polytechnic State University, USA
Lonny Simonian has over 25 years of professional experience in the electrical design and construction industry and has worked on several multibillion USD federally funded domestic projects, as well as numerous public and privately funded projects around the world. This has including extensive experience in project & construction management, project controls and administration, and design and construction engineering on several US government advanced technology projects. He holds a Master of Science in Engineering degree from University of California, Berkeley with an emphasis in Construction Engineering and Management, a Bachelor's degree in Electrical Engineering from California Polytechnic State University (Cal Poly), and an Advanced Project Management Certificate from Stanford.
Professor Simonian's current appointment is as a Professor in the College of Architecture and Environmental Design (CAED) and graduate course instructor in the College of Engineering at Cal Poly. Professor Simonian is a licensed Professional Electrical Engineer in the State of California and a Project Management Institute certified Project Management Professional. Professor Simonian's previous experience includes positions as an Engineering Group Supervisor at Bechtel National and Senior Project Manager for Lawrence Berkeley Laboratory. His Cal Poly courses have included Building Mechanical/Electrical/Plumbing Systems, Construction Contracts, Construction Project Administration, Principles of Construction Management, Project Controls, Management of the Construction Firm, Professional Practice for Construction Project Managers, and Integrated Project Delivery. Professor Simonian was a past recipient of a NSF/DOE fellowship, conducting Smart Grid research at UC Berkeley Lab on Energy Information System Dashboard Integrating Wireless Sensing Devices with Wired Metering and Controls. He is the principal or corresponding author of over three dozen peer-reviewed papers.
Topic: How Construction Contractors Can Address a Changing Trade Workforce

Abstract: Occupational Attendance, aka Workplace Attendance, has seen a sharp decline since the beginning of the COVID 19 pandemic. This includes the ability to attract young trade people to join the industry as well as enticing existing workers to work overtime (OT).

Our research examined the changes contractors need to make to their benefit package, company culture, etc. that will assist in:
1.attracting future trade workers,
2.retaining existing trade work employees,
3.increasing trade worker attendance, and
4.improving willingness for trade workers to work overtime
Key questions that our research addressed included-
5.What are workers looking for in their job selection and career path?
6.What benefits are desired and how do the current benefits compare to those offered to other workers in other industries?
7.What is the impact on a 40-hour work week if OT is less viable? And how does this potential loss of OT affect the Full Time Equivalent (FTE) composition of a construction company?

Keywords: choice in benefits, types of rewards, work perks, employee motivating factors